Emilia Wickstead Spring Summer 2023
Lee Miller, the consummate creative polymath: Model, artist, journalist, surrealist, fashion photographer and the first female war correspondent. Muse to the tastemakers and modernists of her generation. For Spring Summer 2023, Emilia Wickstead pays tribute to her visionary work, independent spirit, and innate sense of style.

Together with Man Ray, Miller invented numerous photographic techniques, including "solarization", through which black and white hues are reversed to create a glowingly ethereal halo-like effect. Ray and Miller's mercurial relationship — a heady love affair intertwined with a creative partnership — resulted in some of the most powerful works of each artist's career, pushing the boundaries and shaping the course of modern art.

This spirit of experimentation lends itself to the attitude of the collection. Floral motifs on silk, hand painted to look like moiré, are overlaid with printed organza to create a blurred, 3D effect, echoing the techniques Man Ray and Lee Miller would use (they would rub Vaseline on the camera lens to create new, distorted shapes).  Transparent undergarments are subverted to become outer garments. Folds and pleats are twisted and warped by displaced godets.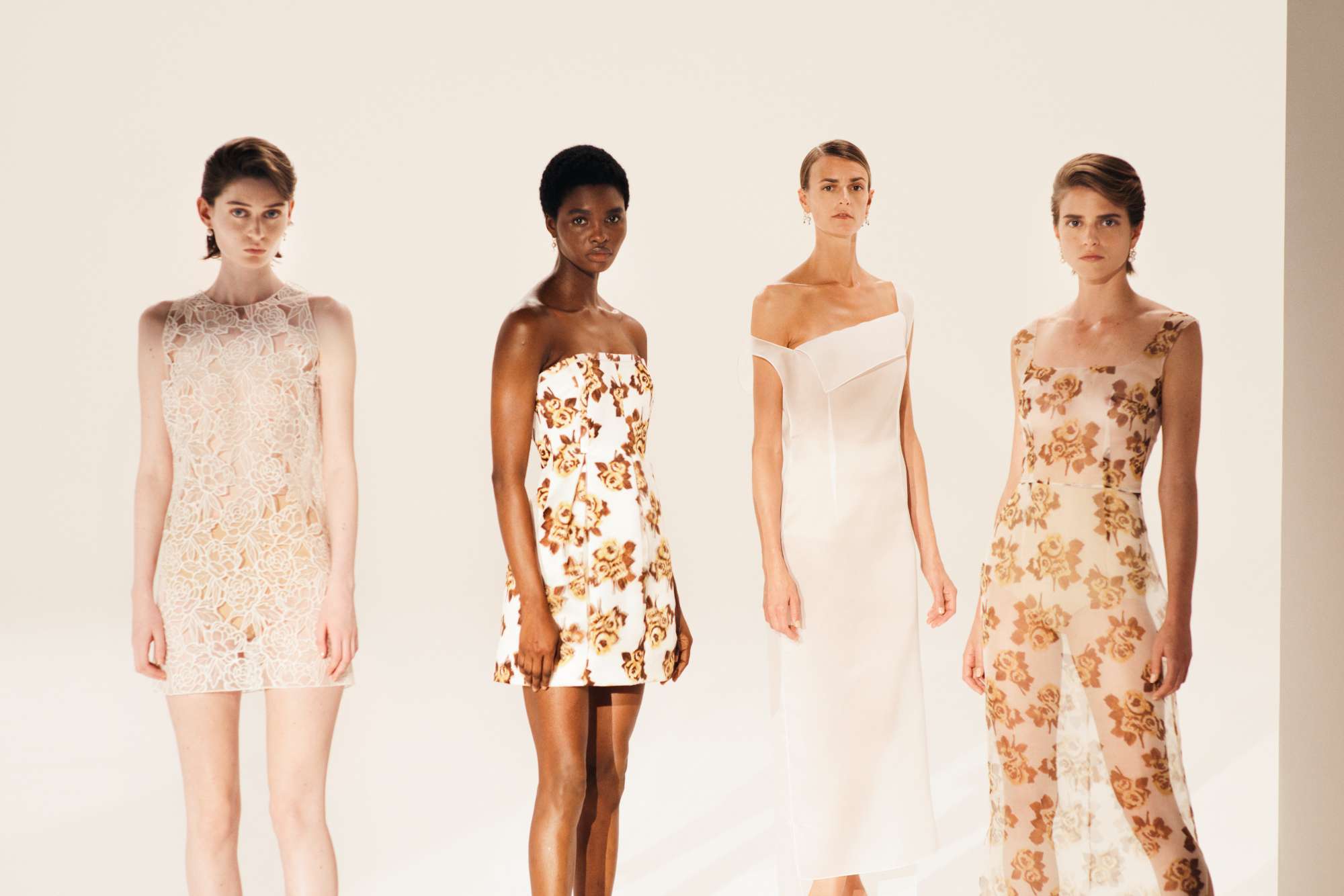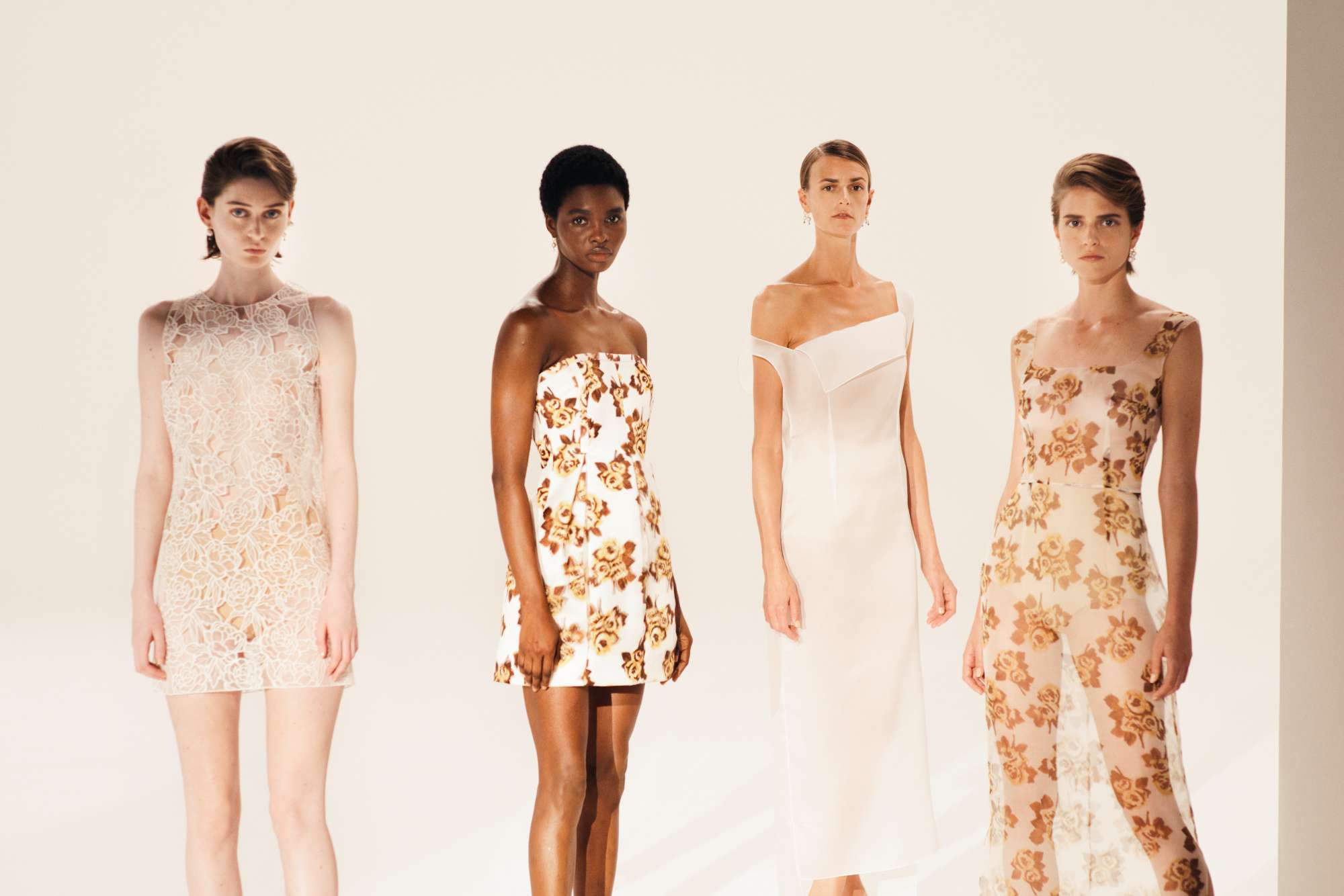 The idea of surrealism, the exaggerated and illusionary is significant. Oversized gowns are juxtaposed with micro mini dresses. Mary Jane pumps with perspex heels lend the optical illusion of walking on air. Necklines are deconstructed and hang loosely, as if the body itself is holding the garment together. Elsewhere, fabric appears to peel away, as though the garment were unravelling.
Just as Miller moved gracefully from one discipline to another, so too did her personal style. When she moved to Paris in 1929, the mood of haute couture was one of simplicity and sportswear-type day clothes, set by Chanel, Patou and Lelong.

Both this clean-cut aesthetic and the embroidered sheath eveningwear of the moment suited Lee so well that it seemed the whole culture had been designed especially for her. When war broke, she transitioned to sartorial practicality with vigour and ease.

These contrasts are explored in the collection. Utility is melded with glamour. Boyish collars are paired with evening skirts. Crisp cotton and canvas-like denim are juxtaposed with sculptural satin, embossed with graphic, grid formations. Androgynous pleated trousers are rendered in silk. The collection's monochromatic persuasion is brought to life in a kaleidoscope of colours. Lee's handsome, cropped hair is worn by models with glossy, highlighted skin. Layered pearl earrings which frame and light the face are tempered by modern, sporty tote bags in heavy gauze. The film's set design is intended to create shadows and scale, with models moving from darkness into light — a heightening of the senses. There is an air of sensuality, a magnetic and strange beauty in the unexpected and the unconventional.